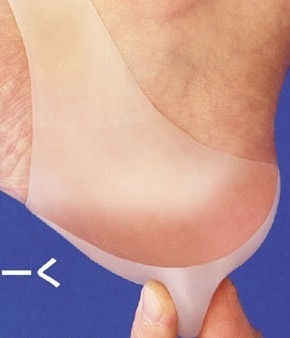 Overview
Heel spurs are a small calcification, which extends into the attachment of the connective tissues from the calcaneus (heel bone). This is easily observed on X-Ray and is very commonly misdiagnosed as the cause of your pain. Why? Because the wrong type of scan is used and only one foot is examined. Do you know if you have a spur on the other heel, the heel without the pain? Probably? and the heel spur would have been there long before you had the pain, and will still be there long after the pain is gone. Heel spurs are not the actual cause of heel pain, and are virtually always a secondary observation or symptom caused by long term pulling on the heel bone.
Causes
The calcaneal spur is seen most often in persons over the age of 40. The condition can also be associated with osteoarthritis, rheumatoid arthritis, poor circulation of the blood and other degenerative diseases. Men and women are equally likely to have them.
Symptoms
More often than not, heel spurs have no signs or symptoms, and you don?t feel any pain. This is because heel spurs aren?t pointy or sharp pieces of bone, contrary to common belief. Heel spurs don?t cut tissue every time movement occurs; they?re actually deposits of calcium on bone set in place by the body?s normal bone-forming mechanisms. This means they?re smooth and flat, just like all other bones. Because there?s already tissue present at the site of a heel spur, sometimes that area and the surrounding tissue get inflamed, leading to a number of symptoms, such as chronic heel pain that occurs when jogging or walking.
Diagnosis
A thorough history and physical exam is always necessary for the proper diagnosis of heel spurs and other foot conditions. X rays of the heel area are helpful, as excess bone production will be visible.
Non Surgical Treatment
Since heel spurs are not an indication of pain themselves unless fractured, treatment is usually aimed at the cause of the pain which in many cases is plantar fasciosis. Treatment of plantar fasciiosis includes; rest until the pain subsides, special stretching exercises and if required orthotics may be prescribed.
Surgical Treatment
Approximately 2% of people with painful heel spurs need surgery, meaning that 98 out of 100 people do well with the non-surgical treatments previously described. However, these treatments can sometimes be rather long and drawn out, and may become considerably expensive. Surgery should be considered when conservative treatment is unable to control and prevent the pain. If the pain goes away for a while, and continues to come back off and on, despite conservative treatments, surgery should be considered. If the pain really never goes away, but reaches a plateau, beyond which it does not improve despite conservative treatments, surgery should be considered. If the pain requires three or more injections of "cortisone" into the heel within a twelve month period, surgery should be considered.
Prevention
The best way to prevent heel spurs is by wearing properly fitted footwear. Shoes should have a shock absorbing tread and soles and should be effective in supporting the heel and arch. Proper warm up and stretching before embarking on any physical activity that will put pressure or impact on the area is highly recommended. Also, just as it?s important for your general health, if you can lose some extra pounds, you will be more likely to avoid heel spurs. If you are starting to feel the onset of pain, it may not be heel spurs, but could be a tendonitis condition that could lead to heel spurs.